Welcome to the geoportal Aerial Photo 1914-1918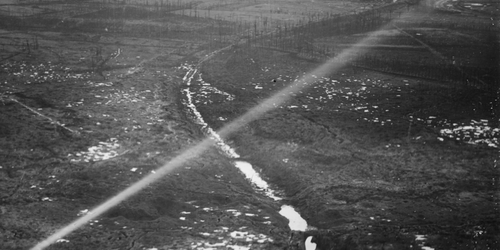 During World War I, millions of aerial photographs were taken on the Western Front in Belgium and France. Hundreds of thousands of images are still preserved in archives around the world.
This website provides access to a large number of these special aerial photographs for the first time in a geoportal. This geoportal contains more than 2,500 of the best aerial photographs. They provide a unique view of the wartime landscape in the notorious Ypres Salient, the battlefields at Passchendaele and on the Belgian front between Nieuwpoort and Diksmuide. The portal provides the best possible coverage of the entire province of West-Flanders.
These unique images can be used to view the landscapes, explore the battlefields and study the changes that took place throughout the war.
About the project
Aerial photos from various archives and collections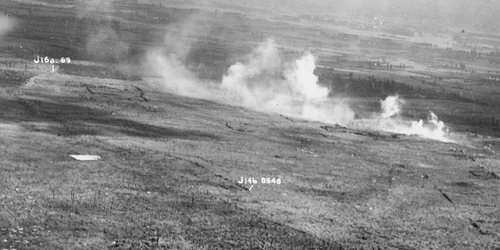 The photographs on this portal are only a fraction of what has been preserved in the archives. Tens of thousands of aerial photographs can be consulted in the Knowledge Centre of the In Flanders fields Museum, the documentation center of the Royal Army Museum, the Imperial War Museums and numerous other collections.
Go to archives & collections
Terms of use and reproduction
The images can be freely accessed on this portal, but the application does not imply any transfer of copyright or usage rights. This website and its content cannot be distributed or copied without permission. Contact the original preservation archives regarding specific usage info or requesting reproductions. The collections of these archives contain tens to hundreds of thousands of other photographs that are not included in this portal.
Go to reproductions